Statistics
---
Total online: 1
Guests: 1
Users: 0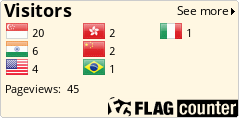 Home
»
2015
»
June
»
5
» Peace and Love, Guns and Hate
---
20:07
Peace and Love, Guns and Hate
https://www.phactual.com/peace-and-love-guns-and-hate/
Jenny Farren
In some communes the aim of peace and love ruled, but in others these high ideas fell apart amid personality clashes and armed conflict! Some successful communes managed to cohabit happily, but in others human nature led to disputes between residents, trouble from hard-partying visitors and suspicion from angry locals.
Life here was simple and free – to chants of 'Om' and "Hog-Hog-Hog" residents farmed, lived, danced and sang. But their neighbors hated them and formed an armed roadblock and raided the commune. It managed to survive cooperatively, largely due to founding member Wavy Gravy. Wavy was the Master of Ceremonies at Woodstock where his Hog Farmers 'policed' the crowds, keeping order with cream pies and seltzer. Such is his reputation that Ben & Jerry's even named an ice-cream flavor after him.
#1 Hog Farm, California, 1965
#2 Earth People's Park, Vermont, 1971
America's 1970s Hippie Communes (9)
Some ex-residents of Hog Farm moved to Vermont to set up a new life of peaceful anarchy. Their slogan was: "free land for free people." The only rule was that no one could police anyone's behavior. But without rules fighting soon broke out and by May 1975 an armed confrontation had to be resolved by state troopers. After continued violence and police raids, the life of the commune ended with the government seizing the land.
#3 New Buffalo, New Mexico, 1967
The film Easy Rider shows scenes based here of the commune living and partying together. The reality was that conflict with local residents and those who came to party caused a lot of trouble. Parties could turn ugly and one resident recalls the Easy Rider actor Denis Hopper drunkenly holding a gun to someone's head. There was further trouble inside the commune, as residents fell into one of two groups – those who wanted to work the land, and those who sat around meditating. The fighting over work got so bad that by 1979, residents were shooting at one another.
#4 The Diggers, Haight Ashbury, 1966
These hippie philanthropists baked free bread, dispensed free medical care and threw free parties from their communal houses. They practiced garbage yoga – gathering food and providing it, free, to all. Their slogans were "Do your own thing" and "Today is the first day of the rest of your life." They baked bread in coffee cans in their Free Bakery saying it was: "Made with Love … the only stipulation is that you always give it away."
#4 Drop City, Colorado, 1965
Drop City was founded by Eugene Bernofsky as a place to find true freedom and equality. On a six-acre goat pasture, residents built these domes from scrap metal. People came from across the country and it hosted the infamous Joy Festival in June 1967 which brought drugs to the city. The Drop City slogan was: "forever free and open to all people" but soon enough personality conflicts made life unbearable. By 1968, many of the original founders had left.
#5 Olompali, Novato, 1966
Olompali was an old mansion turned into a commune, dubbed the 'White house of hippiedom'. Rock stars and celebrities came to party, including Timothy Leary and the Grateful Dead. Children living there went to a 'Not School' school which was allegedly run by a pot-smoking ex-nun. The lack of order resulted in fatal accidents and drug busts and the mansion burned down in 1969.

#6 The Farm, Tennessee, 1971

Founded by 500 San Francisco hippies this commune has survived and a small community still live there today. The varying fortunes of The Farm are documented in the film The Commune which uses home movies taken by residents to show the real high and lows of life here through the years.
Category:
PEACE
|
Views:
1201
|
|
THE FIRST WEB STEPS
(!)
THE FIRST WEB STEPS
LIFEARMY.NAROD.RU
REGIONAL SITES:
«MAIN INFO, RUSSIA»
«CHINA»
«POLAND»
«CZECH REPUBLIC»
«EUROPE»